Céad Míle Fáilte as an Cumann Gaelach Memphis!
A Hundred Thousand Welcomes from the Memphis Irish Society!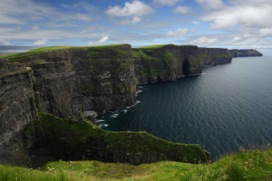 We are a new and quickly-growing group of Irish diaspora and other Irish enthusiasts in the Mid-South. Currently we have an event of some kind every week, featuring traditional music, Irish (Gaelic) language, culture, socialising, and other great
craic
(good times). Whether you are of Irish ancestry or not, we invite you to join us at any of our events and enjoy the company of others with an interest in the Land of Saints and Scholars. All are welcome!
Have a look around our website. Here you will find a calendar of our Events, instructions for how to join the Society (below), a little information about Ireland, and the online sign-up for our soon-to-be Memphis classic: the Celtic New Year celebration on November 1! If you are interested in learning the indigenous language of Ireland, Gaelic, please contact us.
Ba aoibhinn linn cuidiú tabhair duit!
We would love to help you!
Go raibh maith agat as cuairt ar ár láithreán gréasáin a thabhairt.
Thank you for visiting our website. We hope to see you sometime and give you the famously warm Irish welcome!
Instructions for becoming a member of the Memphis Irish Society and the benefits of joining*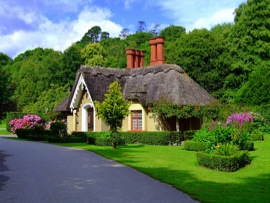 Should you, and perhaps your family, decide to become a member, you will get a super-cool membership card and all of the rights and privileges that come with it. These are bragging rights! And, best of all, you'll be supporting the good work of the Society. Our culturally-enriching events and efforts wouldn't be possible without the wonderful support of our members: people like you! Not only will you get the membership card and those warm & fuzzy feelings from joining, but you'll also receive the profuse gratitude of the Irish community and its friends. This is the start of a beautiful relationship! Acceptance into the Society is competitive: only about 100% of applicants are admitted. We have never admitted more than 100%, but then again, we've never run any candidates for political office.
*Luck not included. Cannot substitute fun, friendship, and/or love for luck. Luck only available through rubbing the head of a redhead. Presence of a redhead at Society-sanctioned events likely, but not guaranteed. Only great craic, cairdeas, agus grá (fun, friendship, and love) guaranteed at no extra charge. If you're not above a bit of bribery, we could arrange to have your sheep sheared or roof thatched. Póitín is not legal in the State of Tennessee.